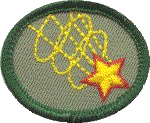 <![if !vml]>
<![endif]>
September 9, 2003

Troop Meeting

September 23,2003

Troop Meeting

October 7, 2003

Troop /Parent Meeting

October 21, 2003

NO Meeting-
Council Skate Party

TBA

Jr. Activity-TBA

November 4, 2003

Troop Meeting-Investiture

November 18, 2003

Troop Meeting

TBA

Jr. Activity-Spirit of Giving Parade

December 2, 2003

Troop Meeting

December 16, 2003

Troop Meeting-Christmas Party

TBA

Jr. Activity-TBA

January 6, 2004

Troop/Parent Meeting

January 20, 2004

Troop Meeting

TBA

Jr. Activity-TBA

TBA

Council-Father/Daughter Bowl

February 3, 2004

Troop Meeting

February 17, 2004

Troop Meeting-Cout of Honor

TBA

Jr. Activity-TBA

March 2, 2004

Troop Meeting

March 16, 2004

Troop Meeting

TBA

Council-Mom/Daughter Event

TBA

Jr. Activity-TBA

April 6, 2004

No Troop Meeting
BRPS Spring Break

April 20, 2004

Troop Meeting

TBA

Jr. Activity-TBA

May 4, 2004

Troop Meeting

May 18, 2004

Troop Meeting-Bridging Ceremony

TBA

Jr. Activity-TBA

TBA

Council Leader/Daughter Event

June 1, 2004

Troop Meeting

June 15, 2004

Troop Meeting Picnic in the Park Place-TBA

Jr. Activity-TBA

July, 2004

Off for the Summer

Jr. Activity-TBA

Kaper Charts
TBA- Event or Date To Be Announced
The above dates are the regular meetings scheduled
for the 2003-2004 program year.
This does not include all events and activities.
Please read all notes and sign permission slips when
they are sent home.
Notification will be sent regarding any date changes.
Meetings will be held the First and Third Tuesday
of each month
from 6:00 PM to 7:30 PM

<![if !vml]>
<![endif]>
Celebrate Girl Scout Week
March 9 — March 15
Juliette Gordon Low and her cousin registered
the first Girl Scout troop on March 12, 1912 —
Girl Scouting's birthday. Girl Scouts celebrate t
his event all week long!
Girl Scouts used to establish seven days
of service during Girl Scout Week.
For example, during the 42nd celebration, in 1954:

Girl Scout Sunday and Girl Scout Sabbath (Saturday) was a time girls attended services at their house of worship.

Monday was designated Homemaking Day.

Tuesday was Citizenship Day.

Wednesday was Health and Safety Day.

Thursday was International Friendship Day

Friday was Girl Scout Birthday, as well as Arts and Crafts Day.

Saturday was Outdoors Day.
Leader Day

April 22 is Girl Scout Leader Appreciation Day.

Did you know...

Most Girl Scout leaders are volunteers.

They donate several hours of their time each week to do activities with groups of girls.

They take training to learn about the Girl Scout program.

They meet with other leaders to plan events for troops in the area.
Join sister Girl Scouts and Girl Guides around the world celebrating
World Thinking Day on February 22, 2004
World Thinking Day celebrations and activities can take many forms.
Thinking Day will be 78 years old this year.
The idea for a special day each year on which Girl Guides/Girl Scouts around the world think of each other began at the 4th International Conference held in the USA in 1926.
The date chosen for Thinking Day was February 22,
the birthday shared by the Founder, Lord Baden-Powell, and the World Chief Guide, Olave, Lady Baden-Powell.
The Thinking Day Fund began at the 7th World Conference held in Poland in 1932. A delegate from Belgium suggested that since birthdays usually meant presents — all Girl Guides/Girl Scouts could offer a voluntary contribution along with their thoughts on Thinking Day as a way of showing appreciation and friendship .
The suggestion caught on quickly and the Thinking Day Fund was established for the promotion of Girl Guiding/Girl Scouting wherever the need was greatest.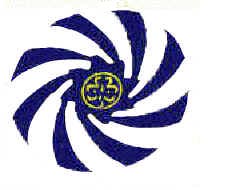 Check out the ideas and resources by
clicking on the Thinking Symbol.
A Thinking Day symbol was introduced in 1975. The World Trefoil in the center represents the World Association.
The arrows pointing towards the trefoil
represent action and direction.
The circular design represents the world
of the Girl Guide/Girl Scout Movement.