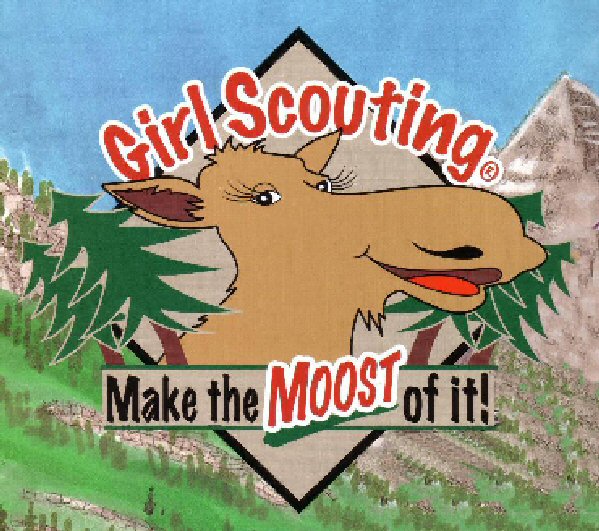 MAKE THE MOOST OF IT!
2003 FALL PRODUCT SALE
TROOP 880
Fall product sales are fun and safe ways for Girl Scout troops to raise money. Girls contact family, relatives and trusted friends and earn 25 percent of the sale for their troops! Customers have the benefit of choosing from a variety of tempting selections of nuts and candy.
Girl Scout product sales have helped girls learn invaluable skills, such as goal setting and planning, decision-making, money management, and delivering on a promise. These activities are directly related to our mission of helping all girls realize their full potential and become strong, confident, and resourceful citizens.
A key way in which families support Girl Scouting is through their daughters' participation in product sales. Every participating girl must have written permission from her parent or guardian. Our Troop will earn $1.25 per item sold !
Important Dates
| | |
| --- | --- |
| Parent Meeting | October 7, 2003 |
| Permission Slips Due | October 7, 2003 |
| Order Taking Begins | October 14, 2003 |
| Order Taking Ends | October 28, 2003 |
| Delivery to Neighborhood Sites | November 19-20, 2003 |
| Girls deliver product & collect | November 21 |
| Troop Collects Payments | December 8, 2003 |
| Troop Deposit by | December 12, 2003 |
| Records due to Neighborhood | December 15, 2003 |
Incentives
| | |
| --- | --- |
| Items Sold | Incentives |
| $$$ | Troop Top Seller Award – Be the top seller and receive a special prize. (TBA) |
| 12 | Patch |
| 18 | Patch, Super Seller Rocker Patch |
| 25 | Patch, Super Seller Rocker Patch, Moose Key Chain |
| 35 | Patch, Super Seller Rocker Patch, Plush Small Stuffed Moose |
| 55 | Patch, Super Seller Rocker Patch, Plush Large Stuffed Moose |
| 65 | Patch, Super Seller Rocker Patch, Plush Small Stuffed Moose, Plush Large Moose |
ENTIRE SELECTION FEATURED BELOW
| | | |
| --- | --- | --- |
| Whole Cashews, Gift Box | | $8.00 |
| Chocolate Almonds in GS Tin | | $7.00 |
| Malted Milk Balls in Collector Tin | | $7.00 |
| Mint Meltaways, Gift box | | $7.00 |
| Deluxe Mixed Nuts/no peanuts, Can | | $6.00 |
| Chocolate Covered Peanuts, Can | | $5.50 |
| Chocolate Covered Raisins, Can | | $5.50 |
| Peanut Squares | | $4.50 |
| Honey Roasted Peanuts, Can | | $4.50 |
| Trail Mix, Can | | $4.00 |